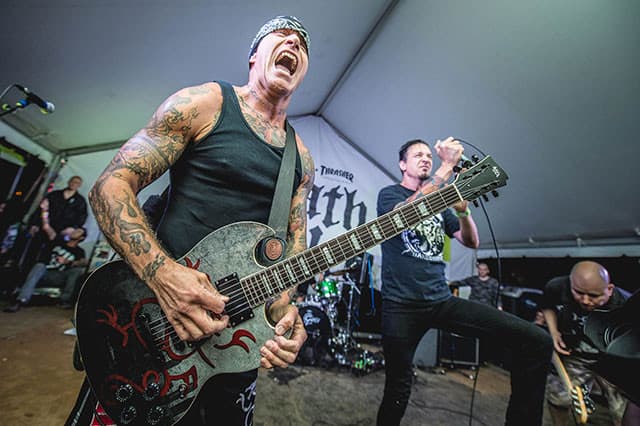 Torna in Italia per due show, una delle band più importanti della storia dell'hardcore Americano, i SICK OF IT ALL.
SICK OF IT ALL
7 marzo 2016
Milano – Legend Club
8 marzo 2016
Livorno – The Cage Theatre
Alla fine dell'inverno i SICK OF IT ALL torneranno nel nostro paese per celebrare trent'anni di onoratissima carriera hardcore con due show: il 7 marzo saranno infatti al Legend Club di Milano, e l'8 marzo a Livorno, al The Cage Theatre.
SICK OF IT ALL + Broken Teeth + Crowned Kings
07.03.2016 | MILANO LEGEND CLUB
Ingresso 20,00 € + d.d.p.
Ingresso in cassa 20,00 €
Biglietti disponibili dalle 12 di lunedì 14 dicembre sul circuito Vivaticket.
08.03.2016 | LIVORNO THE CAGE THEATHER
Ingresso 20,00 € + d.d.p.
Ingresso in cassa 20,00 €
Biglietti disponibili dalle 12 di lunedì 14 dicembre sul circuito Bookingshow.
informazioni al pubblico: www.hubmusicfactory.com
sito ufficiale: www.sickofitall.com
Lascia un commento
commenti