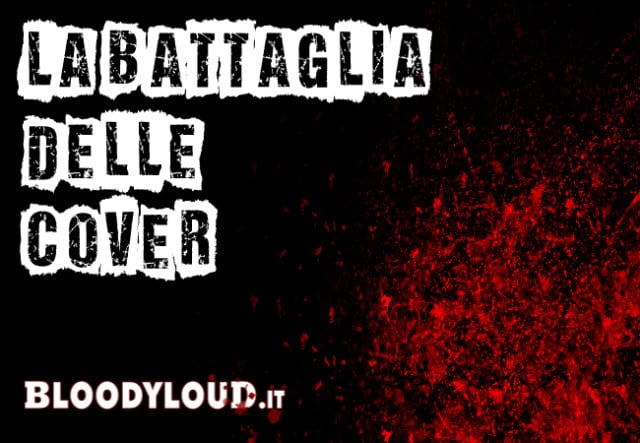 Ed eccoci al primo articolo della nostra nuova rubrica "La battaglia delle cover". Ogni settimana metteremo a confronto famosi pezzi della storia del rock, metal e punk con le loro stesse versioni cover. La canzone che abbiamo scelto per il nostro primo sondaggio é la famosissima 'Message in a bottle' dei THE POLICE, pezzo posizionato al 65o posto nella classifica "100 Greatest Guitar Songs of All Time" stilata dal Rolling Stones. 
'Message in a bottle' fu il singolo trainante del secondo album dei THE POLICE, "Regatta de Blanc" (1979). Il pezzo scritto da STING, allora bassista della band parla di un naufrago che lancia in mare un messaggio in una bottiglia sperando l'aiuti a trovare l'amore della vita. Passato un anno e ancora nessuna risposta, il naufrago disperato comincia a credere di essere destinato a dover restar solo per sempre. Il giorno dopo il naufrago guardando il mare scorge centinaia di miliardi di messaggi come il suo e realizza di non essere l'unico al mondo in quella condizione.
Il pezzo fu ripreso nel 1999 dai MACHINE HEAD ed incluso nel terzo album della band "The Burning Red", album che ha venduto ben 134000 copie solo negli States e certificato poi disco d'argento nel 2011. Secondo indiscrezioni fu il produttore Ross Robinson a convincere la band ad includere il pezzo nell'album dopo esser rimasto affascinato dall'ascolto del pezzo cantato da Robb Flynn durante le prove.
ora a voi la scelta! – votate qui sotto
'Message in a bottle' – THE POLICE
'Message in a bottle' – MACHINE HEAD
Lascia un commento
commenti