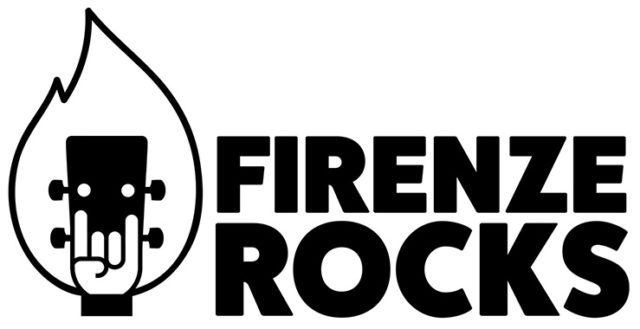 Comunicato Live Nation:
Una vera hall of fame del rock, pop e metal. Che tra giugno e luglio sbarca alla Visarno Arena di Firenze, nel Parco delle Cascine, a soli due chilometri dal centro.
RADIOHEAD, James Blake, AEROSMITH, PLACEBO, Eddie Vedder, THE CRANBERRIES, SYSTEM OF A DOWN, PROPHETS OF RAGE, THE XX, JAMIROQUAI e ARCADE FIRE sono solo alcuni dei grandi nomi che saliranno sul palco di Firenze Rocks e Firenze Summer Festival, le due rassegne di musica dal vivo top dell'estate 2017, dove sono attesi oltre 200.000 spettatori da tutta Europa.
Firenze Summer Festival si articolerà in una serie di date nell'arco di un mese. Inaugurano mercoledì 14 giugno i Radiohead, James Blake e Junun feat. Shye Ben Tzur & The Rajasthan Express: dal Regno Unito la band che ha traghettato l'art-rock dal vecchio al nuovo millennio, il cantautore che ha intrecciato i fili del soul, del pop e dell'elettronica, e lo straordinario progetto Junun del compositore israeliano Shye Ben Tzur con il gruppo di musicisti indiani The Rajasthan Express.
Firenze Rocks segue la tradizione dei grandi festival europei: è una tre giorni pazzesca di rock, in tutte le sue declinazioni, in programma da venerdì 23 a domenica 25 giugno: si inizia col botto con gli Aerosmith, che hanno scelto Firenze Rocks per presentare il loro attesissimo Aero-Vederci Baby, il tour con cui si congedano dalle scene; nella stessa giornata sul palco anche Placebo e Deaf Havana. Sabato 24 giugno arriva, per la prima volta in Italia, Eddie Vedder, già voce e anima dei Pearl Jam, e l'opening act è riservato The Cranberries di Dolores O'Riordan e Glen Hansard. Firenze Rocks si chiude domenica 25 giugno nel segno dell'Alt. Metal insieme ai System Of A Down & Prophets Of Rage.
Scarica la app Firenze Rocks per Apple e Android per vivere Firenze Rocks minuto per minuto!
Sabato 8 luglio Firenze Summer Festival riaccende i motori con una delle due attesissime date italiane dei The XX, la band inglese che ha scalato le classifiche di mezzo mondo con un mix di r&b, edm e reminiscenze indie. 26 milioni di dischi, un Grammy Award e un posto nel Guinness Book of World Records per l'album funk più venduto di sempre, i Jamiroquai  sono attesi alla Visarno Arena martedì 11 luglio. E grande è l'attesa per la tappa fiorentina degli Arcade Fire, martedì 18 luglio. A tre anni dall'ultimo trionfale tour, la band capitanata da Win Butler e Régine Chassagne ritrova i propri fan, mentre il nuovo album è in dirittura d'arrivo.
E ancora, alla Visarno Arena anche la maratona di elettronica Decibel open air 2017, sabato 1° luglio, dalle 12:00 alle 24:00, con headliner Chemical Brothers (dj-set) Dubfire e Alan Fitzpatrick.
Ecco l'intero calendario degli eventi:
FIRENZE SUMMER FESTIVAL
RADIOHEAD / JAMES BLAKE / JUNUN – mer 14 giugno – Visarno Arena – Firenze – 60 euro
THE XX – sab 8 luglio – Visarno Arena – Firenze – 40 euro
JAMIROQUAI – mar 11 luglio – Visarno Arena – Firenze – 40/50/60 euro
ARCADE FIRE – mar 18 luglio – Visarno Arena – Firenze – 36/38/45 euro
FIRENZE ROCKS
AEROSMITH / PLACEBO / DEAF HAVANA – ven 23 giugno – Visarno Arena – Firenze – 60/75 euro
EDDIE VEDDER / THE CRANBERRIES / GLEN HANSARD – sab 24 giugno – Visarno Arena – Firenze – 60/70 euro
SYSTEM OF A DOWN / PROPHETS OF RAGE – dom 25 giugno –- Visarno Arena – Firenze – 55/65 euro
DECIBEL OPEN AIR 2017
THE CHEMICAL BROTHERS / DUBFIRE / ALAN FITZPATRICK – sab 1 luglio – Visarno Arena – Firenze – 30/57 euro
I biglietti per Firenze Summer Festival e Firenze Rocks sono in prevendita su
www.ticketone.it
(tel. 892.101).