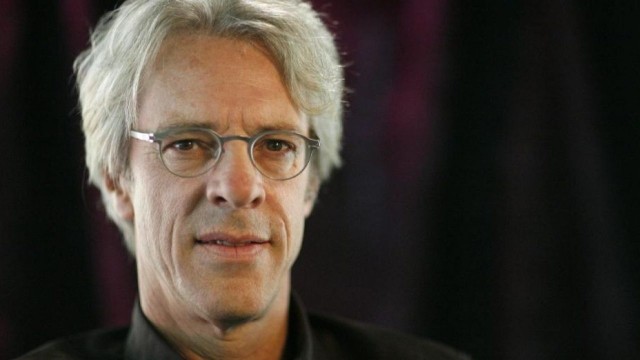 L'ancora molto amato Stewart Copeland, da tutti conosciuto come il leggendario batterista dei POLICE ha condiviso ieri in un post sul suo profilo instagram, un video dal Monserrat Documentary con Jools Holland risalente ai primi anni 80 e dichiarando nel suo commento che trattasi delle session relative all'album dei POLICE "Synchonicity" (1983). In molti dei migliaia di commenti dei fan da tutto il mondo hanno voluto correggere il musicista, anche spesso scusandosi, sostenendo invece che trattasi delle session per l'album dei POLICE "Ghost In The Machine" (1981).
Quindi il documentario con Holland è di almeno due anni prima.
Copeland, persona sempre molto cordiale e disponibile, non ha commentato.
Nel video Copeland descrive la sua strumentazione usata a quell'epoca ed vari generi musicali attraverso il suono della batteria, con la sua innata grinta e l'entusiasmo di un bambino.
Oggi a 70 anni suonati, Copeland non è cambiato e continua a girare il mondo in lungo e in largo, ancora nella ricerca di suoni nuovi, accostandosi ad ogni genere di musica e prendendo parte a numerosi progetti.
Lo abbiamo visto di recente anche lui a celebrare Taylor Hawkins, il suo fan per eccellenza, nel Taylor Hawkins Tribute al Kia Forum di Los Angeles, lo scorso 27 settembre, ancora una volta in una indimenticabile performance di due brani dei POLICE con i FOO FIGHTERS e la partecipazione di Jon Davison degli YES, "Next To You" e "Everything Little Thing She Does is Magic".
Quando il ritmo ce l'hai nel sangue …