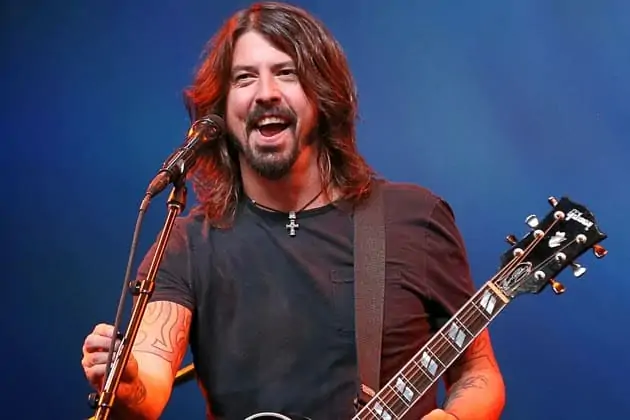 Secondo The Pulse of Radio, Dave Grohl, frontman dei FOO FIGHTERS avrebbe dichiarato a Studio Brussell, che una traccia sul nuovo album della band "Sonic Highways", chiamata "Subterranean", è stata ispirata dalla fine dei NIRVANA. Dave Grohl ha spiegato che la prima musica registrata sotto il nome dei FOO FIGHTERS, dopo la morte di Kurt Cobain, è stata fatta nello stesso studio dove i NIRVANA hanno registrato la loro ultima canzone "You Know You're Right".
"Non volevo fare più musica dopo i NIRVANA, poi è passato un po' di tempo e ho pensato che la musica fosse l'unica cosa che mi avrebbe aiutato a ricominciare da capo e che mi avrebbe aiutato a guarire ed è quello che ho fatto. Sono tornato in quello studio e ho registrato di nuovo e la mia vita è ricominciata. E' questo il tema di un episodio della seria "Sonic Highways" ed è anche il tema della canzone."
Dave Grohl ricorda le sessioni di registrazioni di "You Know You're Right": "Avevamo del tempo libero prima di un tour e Kurt voleva registrare qualche demo e mi disse – ' Perché non andiamo a registrare nello studio che sta proprio qui vicino casa mia?' – . Andammo lì e avevamo 3 giorni prenotati. Kurt arrivò l'ultimo giorno e disse – 'Perché non facciamo quella canzone che abbiamo suonato al soundcheck?' – quindi l'abbiamo provata una volta e registrata. Kurt ha fatto 3 o 4 takes di voce e la canzone era fatta."
L'episodio di Seattle del documentario "Sonic Highways" andrà in onda il 28 Novebre su HBO.
Lascia un commento
commenti