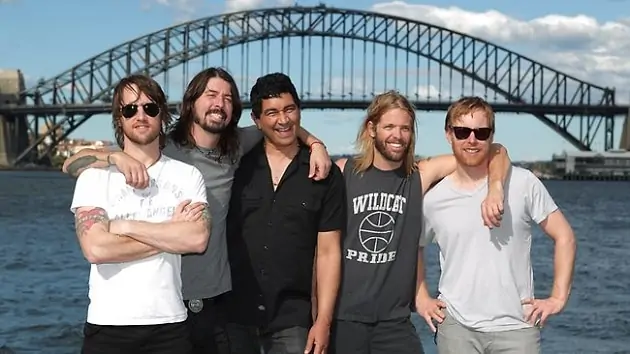 Secondo The Pulse Of Radio, il nuovo album dei FOO FIGHTERS, "Sonic Highways" (
Acquista l'album online ), difficilmente riuscirà a superare l'ultimo lavoro di Taylor Swift nella classifica di Billboard 200 questa settimana. Ci si aspetta che "Sonic Highways" debutterà al secondo posto della classifica con circa 190,000 copie vendute nella prima settimana dall'uscita. Non saranno abbastanza per superare Swift, il cui nuovo album dovrebbe vendere 300,000 copie.
La classifica completa verrà rilasciata Mercoledì mattina (19 Novembre).
"Wasting Light" dei FOO FIGHTERS nel 2011 era arrivato al primo posto in classifica con 235,000 copie vendute nella prima settimana.
Il bassista Nate Mendel ha dichiarato che il processo di registrazione "on the road" ha avvicinato i membri della band.
"Le nostre famiglie ci hanno raggiunto qualche volta, ma è stata soprattutto una cosa nostra. E' proprio quello che mi è piaciuto di questa esperienza , come quando siamo andati a Chicago. Registravamo durante il giorno, andavamo al bar la sera giusto in fondo alla strada dello studio, sembrava quasi che avessimo un lavoro a tempo pieno. Siamo stati a contatto più tempo del normale durante le registrazioni ed è stato bello. E' stata una delle cose che ha reso il tutto diverso e interessante."