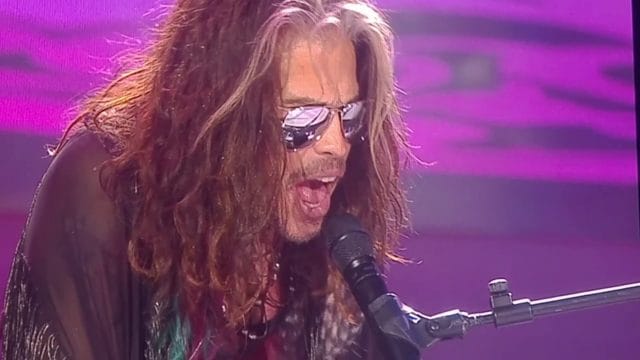 In seguito alla improvvisa e inaspettata scomparsa di Chris Cornell (SOUNDGARDEN, AUDIOSLAVE, TEMPLE OF THE DOG), vari artisti hanno omaggiato il cantante con un tributo dal vivo. Tra questi ci sono gli AEROSMITH, DREAM THEATER, STONE SOUR, MEGADETH, QUEENSRŸCHE, LIVE, Ann Wilson (HEART), RED HOT CHILI PEPPERS, THE PRETTY RECKLESS, LIVING COLOUR, Scott Stapp (CREED, ART OF ANARCHY) ed altri. Qui sotto potete guardare i video delle performance.
È la sera del 17 maggio a Detroit, Michigan, quando Chris Cornell, frontman dei SOUNDGARDEN nonché uno dei più elogiati artisti del panorama musicale attuale, si toglie la vita inaspettatamente.
TMZ ha diffuso la notizia del ritrovamento del corpo del musicista nel bagno, con una corda attorno al collo, in una camera d'hotel al MGM Grand Detroit. Da quanto riportato la moglie avrebbe chiamato un amico di famiglia perché andasse a controllare le condizioni di Cornell.
Secondo TMZ, Chris Cornell avrebbe usato una "fascia elastica rossa per esercizi" per togliersi la vita. Fonti dicono che il frontman dei SOUNDGARDEN abbia attaccato la banda elastica ad un moschettone (quello che di solito usano gli scalatori di montagna e che può sorreggere un grande peso) incastrato nella parte superiore dell'infisso della porta del bagno. Il moschettone si era incastrato in modo talmente stretto che ha lasciato un solco sulla porta.
Secondo la polizia la moglie di Cornell aveva chiesto al bodyguard di andare a controllare Chris perchè al telefono continuava a dire "sono proprio stanco". Il bodyguard, Martin Kirsten, era andato a controllare Cornell nella sua stanza d'albergo a Detroit appena dopo mezzanotte e ha buttato giù due porte prima di rinvenire il corpo di Cornell sul pavimento del bagno "con del sangue che gli fuoriusciva dalla bocca ed una banda elastica rossa attorno al collo".
DREAM THEATER: "Black Hole Sun"
AEROSMITH: "Dream On"
QUEENSRŸCHE: "Say Hello to Heaven"

THE PRETTY RECKLESS: "Like A Stone"
COREY TAYLOR: "Hunger Strike"
LIVE: "I Am The Highway"
Ann Wilson (HEART): "Black Hole Sun"
RED HOT CHILI PEPPERS: "Seasons"
SCOTT STAPP (CREED): "Black Hole Sun"
STONE SOUR: "Outshined"

MEGADETH: "Outshined"
LIVING COLOUR: "Blow Up The Outside World"
INCUBUS e CAGE THE ELEPHANT: "Black Hole Sun"
Rob Trujillo (METALLICA): "Black Hole Sun"